PEPSI REFRESH PROJECT

We are happy to announce we have won the grant and are now partnered with two Wildlife Rehabilitation Centers. The $25,000 will be used to build new and repair old flight cages and propagation building and repair current enclosures.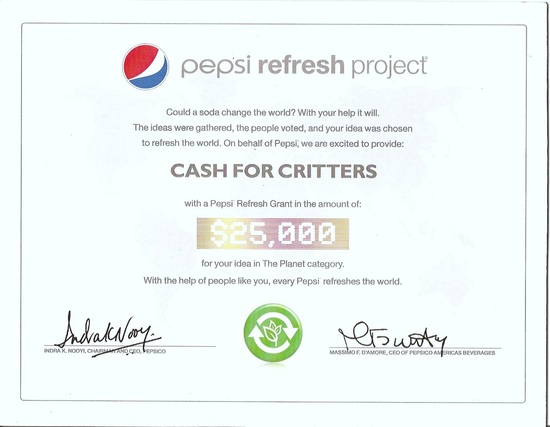 This is the first Project completed at Skyes-Spirit Wildlife Rehabilitation Center !

Another Project Underway at Medina Raptor Center

Cash For Critters is a registered 501(c)(3) nonprofit organization #34-1967029
Copyright © 2000-2014 Any unauthorized use of any content on these pages without the written consent of Cash For Critters is prohibited